Large Silver Tub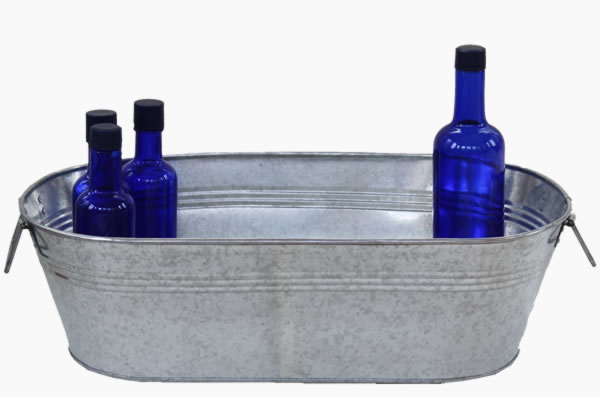 Click image to zoom in


Dimensions(inches):

Height: 6 1/8 inch
Top Length: 21 1/2 inch
Top Width: 12 3/8 inch
Your order ships same day if ordered before 2 pm EST Monday-Friday to arrive anywhere in the Contiguous United States within two to seven business days of our receiving your order. This item may be shipped to Canada, Alaska, Puerto Rico and Hawaii and arrives within eight to fourteen days.


This metal tub features a speckled vintage finish, making it perfect for holding ice and drinks at your next outdoor event. Additionally, it can be repurposed as an attractive storage space for children's toys, apples and bananas, and anything else you can think of. We also offer a round tub in a similar size to best suit your needs.

Note: These buckets are not guaranteed to be watertight. As such, an optional plastic liner can be purchased.