12 Quart Metal Bucket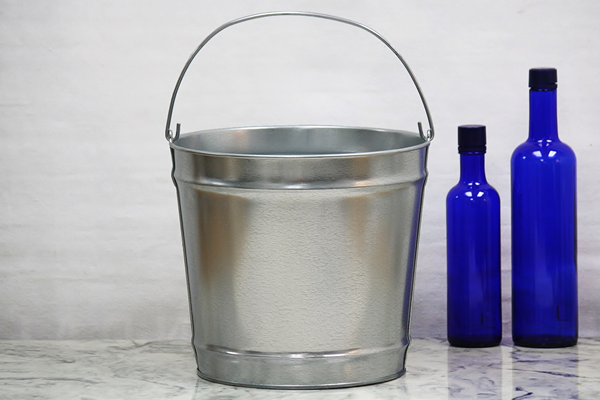 Click image to zoom in


Dimensions(inches):

Height: 9 3/4 inch
Handle Height: 15 1/2 inch
Top Diameter: 10 3/4 inch
Bottom Diameter: 8 5/8 inch


Big galvanized steel 3 gallon (12 quart) buckets are crafted tough for getting every day chores done. Carry three gallons of anything in these functional, yet also pleasingly decorative, galvanized steel metal pails. Make great planters (after placing holes in the bottom for drainage) or maybe make it a party with ice and beverages for your guests. Note: due to the nature of manufacturing drilling holes in the smooth galvanized bucket will expose uncoated steel to the air coat with clear nail polish to prevent corrosion. Beverage bucket capacity is 9 regular beverages (12.7 ounces) or seven wine-size-bottles (27 ounces). More info about the beverage bottles pictures with our buckets .
Your order ships same day if ordered before 2 pm EST Monday-Friday to arrive anywhere in the Contiguous United States within two to seven business days of our receiving your order. This item may be shipped to Canada, Alaska, Puerto Rico and Hawaii and arrives within eight to fourteen days.