Square Galvanized Tub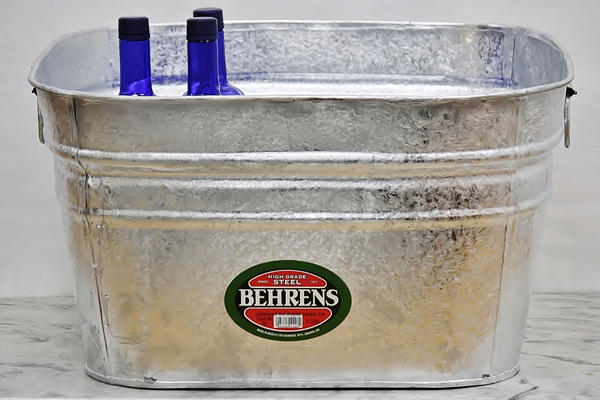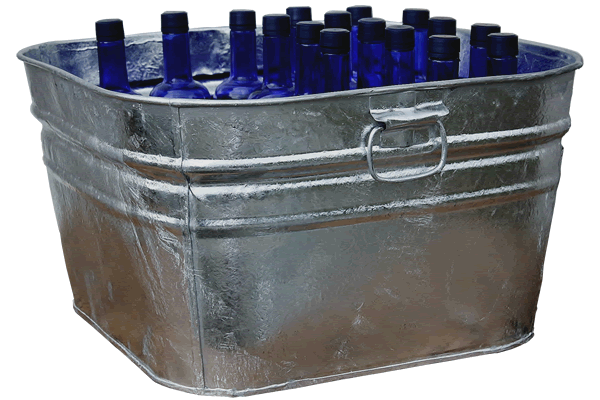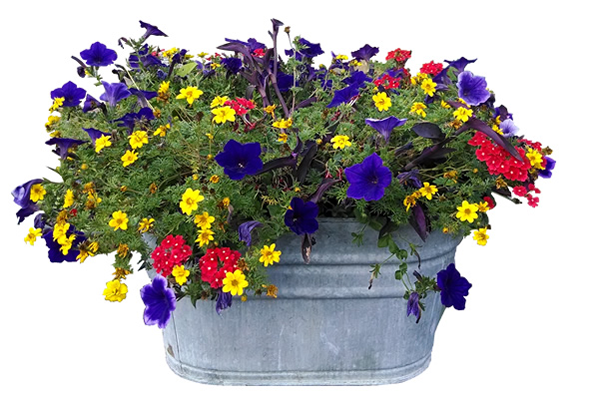 Click image to zoom in


Dimensions(inches):

Height: 11 1/8 inch
Top Width: 20 1/2 inch
Bottom Width: 17 inch
(10 reviews)

Large Galvanized Square Tub
C6231252
Qty:
$

These hot-dipped square galvanized tubs feature a reinforced rim, body swedges, and an offset bottom to enhance durability. Their hot-dipped spangled metal finish makes them perfect for outdoor use, and they are guaranteed to be watertight, so they can be easily filled with ice to supply up to 48 standard drinks for your next outdoor cookout, wedding, or event. Square galvanized wash tubs can also be used to carry garden tools, weeds, and anything else to make working in the yard easier, and they can be left outside for years without rusting. Manufactured to last generations these square hot-dipped galvanized steel tubs easily last 70 years or more. Tub finish is rough. May have sharp edges.

Note: This item ships with the manufacturer label. Remove label with a hair dryer to leave no sticky residue.

See our full line of galvanized wash tub planters here.

Read more: What makes galvanized steel rust?
Related: Types of galvanizing and their differences
Project: Gardening in galvanized tubs
Your order ships same day if ordered before 2 pm EST Monday-Friday to arrive anywhere in the Contiguous United States within two to seven business days of our receiving your order. This item may be shipped to Canada, Alaska, Puerto Rico and Hawaii and arrives within eight to fourteen days.