3 Quart Metal Buckets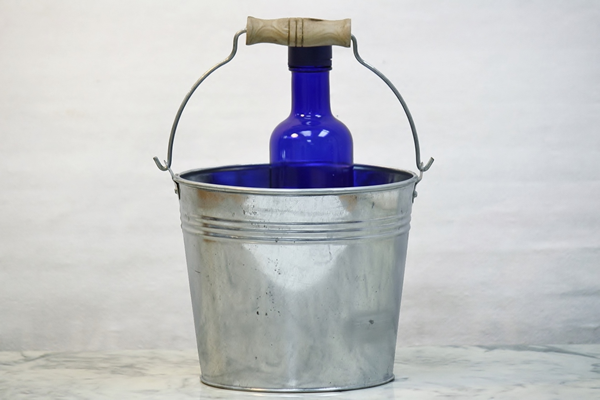 Click image to zoom in
Click color to select a different color


Dimensions(inches):

Height: 6 inch
Handle Height: 10 inch
Top Diameter: 7 inch
Bottom Diameter: 5 1/2 inch
Your order ships same day if ordered before 2 pm EST Monday-Friday to arrive anywhere in the Contiguous United States within two to seven business days of our receiving your order. This item may be shipped to Canada, Alaska, Puerto Rico and Hawaii and arrives within eight to fourteen days.

Select Color:


These versatile country buckets are the perfect addition to your next outdoor party. Fill them with ice and a bottle of wine for a practical centerpiece or use them as decorative planters for flowers or herbs. These timeless buckets can be used to display small items at a yard sale or in your home. These versatile 3 quart metal buckets feature a decorative wood handle. These country buckets are ideal decorative centerpieces or as small pots to start seeds in.

Larger 5 quart wooden-handle country pails and even bigger wooden handle metal pails are available with more space.

Can't get enough rustic copper? See our full line of copper buckets and pails here.

Note: These buckets are not guaranteed to be watertight. As such, an optional plastic liner can be purchased.