Copper Drink Tub - Copper Bucket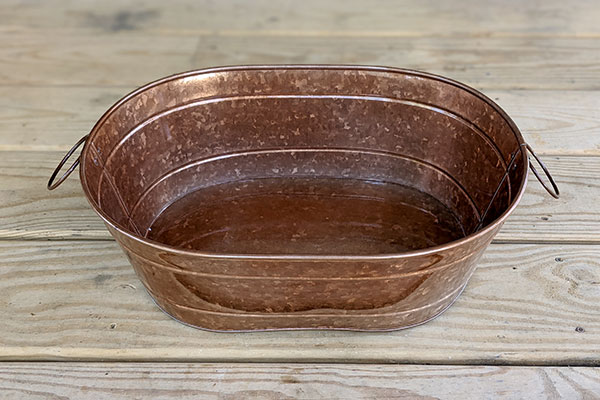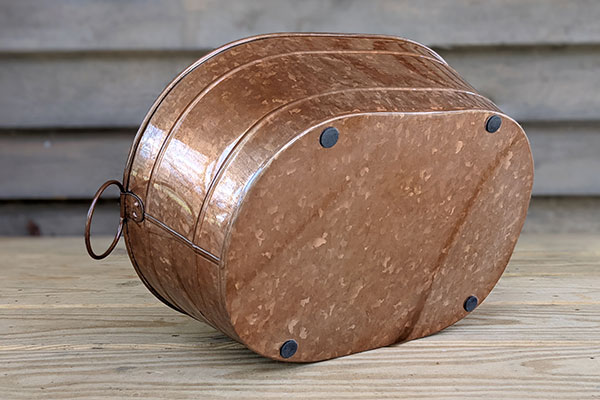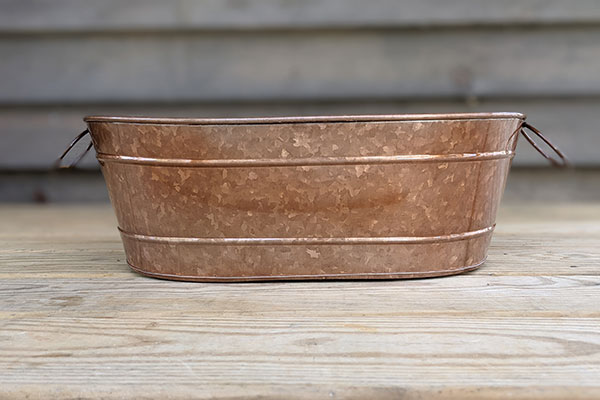 Click image to zoom in


Dimensions(inches):

Height: 5 inch
Top Width: 11 1/4 inch
Top Length: 15 1/4 inch
Bottom Width: 8 1/2 inch
Bottom Length: 12 1/2 inch
Your order ships same day if ordered before 2 pm EST Monday-Friday to arrive anywhere in the Contiguous United States within two to seven business days of our receiving your order. This item may be shipped to Canada, Alaska, Puerto Rico and Hawaii and arrives within eight to fourteen days.

Vintage copper drink tubs are the perfect choice for both function and decor. Copper finish with two convex accent lines and thoughtfully placed rubber footers provide an authentic "yesteryear" personality. Circular handles infuse utility with rustic appeal. Carry your mason jars, filled with summer beverages, to your patio in a copper drink tub, or fill your copper drink tub with your favorite houseplants, and watch them grow nestled in your kitchen window. Versatile enough to hold art supplies for the kids or to adorn your rustic chic dining table as a centerpiece.

Can't get enough of copper or metal pails? See our favorite copper pails here and shop all oval metal tubs here.