Galvanized Tin Planter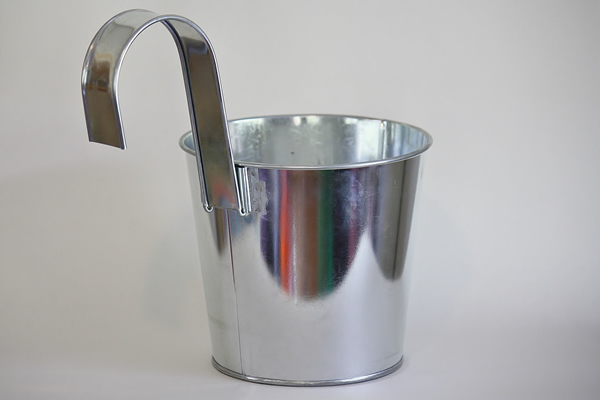 Click image to zoom in


Dimensions(inches):

Height: 6 inch
Overall Height: 9 1/4 inch
Top Width: 6 3/8 inch
Bottom Width: 5 inch
Your order ships same day if ordered before 2 pm EST Monday-Friday to arrive anywhere in the Contiguous United States within two to seven business days of our receiving your order. This item may be shipped to Canada, Alaska, Puerto Rico and Hawaii and arrives within eight to fourteen days.


This galvanized hanging pot features a sturdy, removable handle and half-inch drainage hole. It is the perfect size for marigolds, coleus, petunias, and daisies. Try hanging from your mailbox for a fancy entrance. Additionally, it can be used to plant herbs and hung in your kitchen window. We also offer a different hanging bucket that can easily be hung from a fencepost or rafter.

Note: This bucket is not guaranteed to be watertight.