Metal Centerpiece Bowls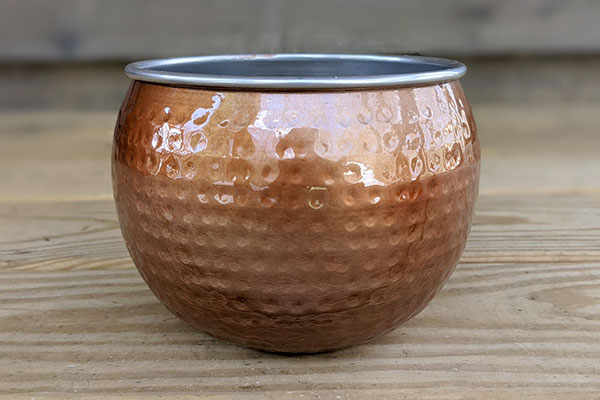 Click image to zoom in
Dimensions(inches):

Height: 4 1/4 inch
Top Diameter: 5 1/4 inch
Bottom Diameter: 2 3/4 inch
Your order ships same day if ordered before 2 pm EST Monday-Friday to arrive anywhere in the Contiguous United States within two to seven business days of our receiving your order. This item may be shipped to Canada, Alaska, Puerto Rico and Hawaii and arrives within eight to fourteen days.

Select Color:


Rustic meets refined in these metal centerpiece bowls that are both sturdy and attractive. Metal bowls wrapped in a copper or red finish, with symmetrically placed indentations, provide a finished product that is both useful and lovely. Polished, long-lasting aesthetic combines with high quality craftsmanship. Place your metal centerpiece bowl on your counter, and fill with farm fresh fruits and veggies for your family's snacking or keep your hens' daily egg contributions safely by your stovetop. Provide a gorgeous safe haven for your family's aloe vera plant or dress up your by-the-door mail or key basket by replacing with a metal centerpiece bowl.