Pirate Pail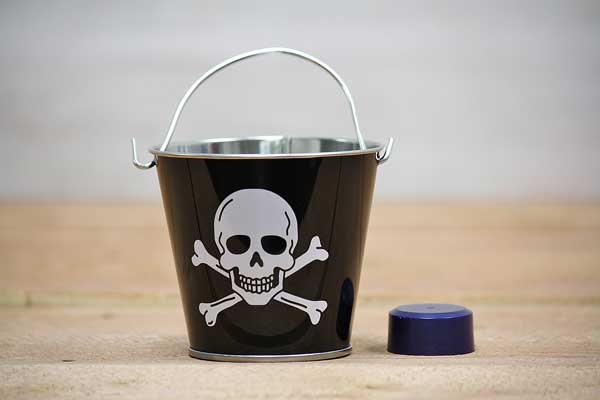 Click image to zoom in


Dimensions(inches):

Height: 3 inch
Handle height: 4 7/8 inch
Top Diameter: 3 3/8 inch
Bottom Diameter: 2 3/8 inch
Your order ships same day if ordered before 2 pm EST Monday-Friday to arrive anywhere in the Contiguous United States within two to seven business days of our receiving your order. This item may be shipped to Canada, Alaska, Puerto Rico and Hawaii and arrives within eight to fourteen days.


These creative metal pails will be the highlight of your pirate-themed party! Create tiny sails out of paper and toothpicks and plant them in sand-filled buckets to decorate your tables. They can also be turned into party favors for your Jolly-Roger-enthusiast guests. We also offer small buckets decorated with camouflage and shooting stars.
See our complete line of small metal buckets here.

Note: These buckets are not guaranteed to be watertight.