Storage Buckets With Lids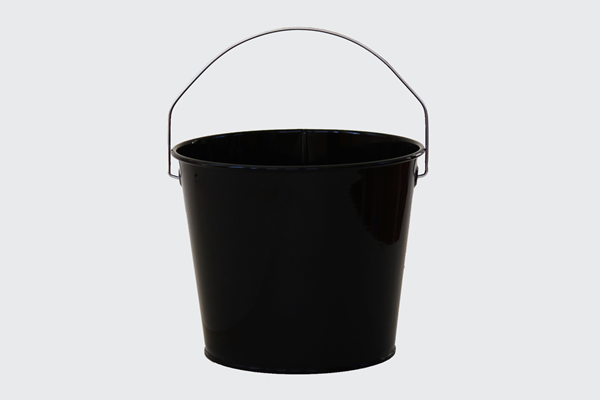 Click image to zoom in
Click color to select a different color


Dimensions(inches):

Height: 7 1/8 inch
Handle Height: 11 inch
Top Diameter: 8 5/8 inch
Bottom Diameter: 6 5/8 inch

Select Color:


Craft supply explosion? Tiny green soldiers scattered across your living room? Too many socks for your dresser? Just throw the whole shebang into our five quart storage buckets with lids. Choose from 16 solid bold colors to match any theme. Make adorable cubbies for siblings and school children; personalize your colorful storage bucket with stickers. Seriously, with these metal containers and lids you'll never need ideas for toy storage again. Order in single or 12 pack per case quantities. These buckets are built with steel and made in the USA. *Lid must be added to the cart separately.

Can't get enough of these versatile storage bucket colors?
Smaller buckets with lids are for sale in a 2 quart size.
We also have colorful 10 quart metal buckets and very large 16 quart buckets.

Attaching Handle:

Your order ships same day if ordered before 2 pm EST Monday-Friday to arrive anywhere in the Contiguous United States within two to seven business days of our receiving your order. This item may be shipped to Canada, Alaska, Puerto Rico and Hawaii and arrives within eight to fourteen days.