Vintage Black-White Ribbed Tin Oval Tub with Wood Handle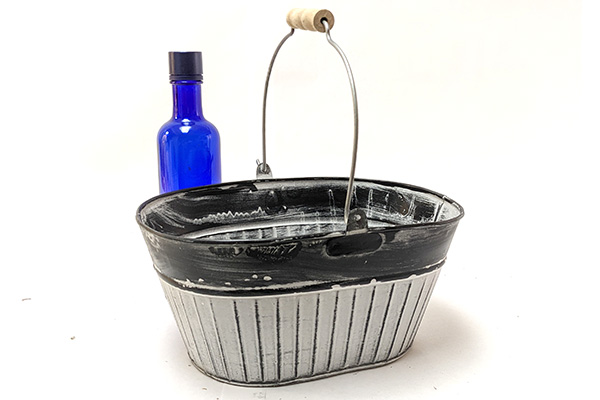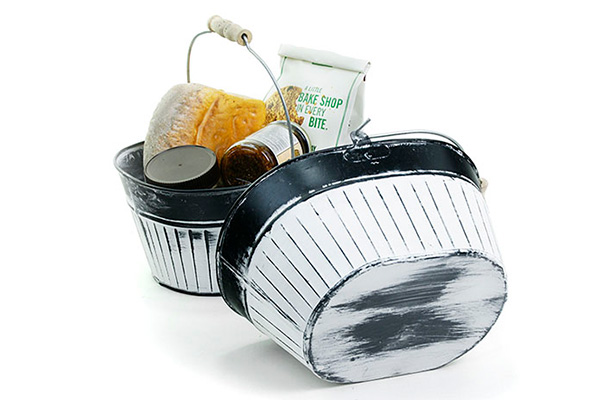 Click image to zoom in


Dimensions(inches):

Length: 10 inch
Width: 7 1/2 inch
Height: 5 Inch
Overall Height: 10 Inch Bottom Diameter: 7 1/2 inch Long x 5 1/2 inch Wide
Please note: All sizes are outside measurement unless, otherwise indicated.

Vintage Black-White Ribbed Tin Oval Tub with Wood Handle
Orhby2131
Qty:
$

This beautiful black-white tub makes a wonderful addition to most any decor. The wooden handle adds to the charm while being practical. Perfect for kitchen, den, deck, patio, or sunroom. Fill it with live or decorative flowers, plants, lotions, soaps, or kitchen items. Ideal gift for any occasion!!
Your order ships same day if ordered before 2 pm EST Monday-Friday to arrive anywhere in the Contiguous United States within two to seven business days of our receiving your order. This item may be shipped to Canada, Alaska, Puerto Rico and Hawaii and arrives within eight to fourteen days.