2 Quart Side Handle Hot Dipped Bucket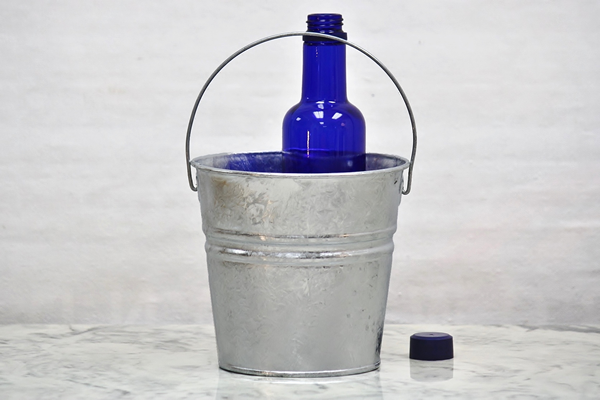 Click image to zoom in


Dimensions(inches):

Height: 5 3/4 inch
Handle Height: 8 5/8 inch
Top Diameter: 5 7/8 inch
Bottom Diameter: 4 5/8 inch


This hot dipped 2 quart galvanized bucket is constructed to last a century and includes heavy-duty body swedges, an offset bottom, and a reinforced wire rim. Seemingly humble, this bucket features time-tested endurance and is corrosion-resistant, making it perfect for outdoor tasks such as carrying tools or parts for your next maintenance project. With its rustic finish, this bucket can also be used to attractively store utensils or other cookout supplies. You can even pick grapes, gather eggs, feed ducks, or collect pebbles! We also offer 2 quart galvanized steel buckets in a hot-dipped top handle style and a smooth electro-galvanized finish to add variety to your display.

Note: This bucket's rough finish may result in sharp edges.
Your order ships same day if ordered before 2 pm EST Monday-Friday to arrive anywhere in the Contiguous United States within two to seven business days of our receiving your order. This item may be shipped to Canada, Alaska, Puerto Rico and Hawaii and arrives within eight to fourteen days.