4 Gallon Galvanized Tub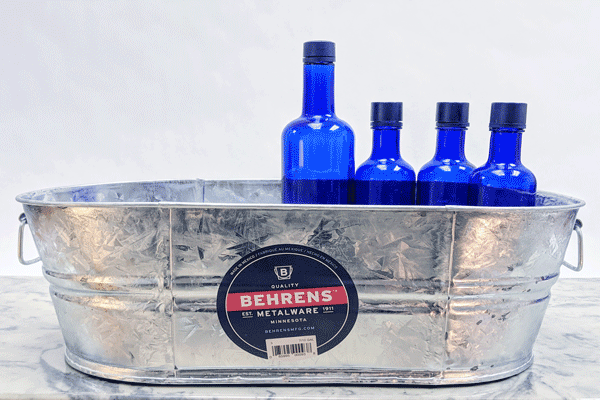 Click image to zoom in


Dimensions(inches):

Height: 6 5/8 inch
Top Width: 9 7/8 inch
Top Length: 19 3/8 inch
Bottom Width: 8 5/16 inch
Bottom Length: 16 1/2 inch
(1 review)

4 Gallon Galvanized Tub
C6981880
Qty:
$

This attractive 4 gallon galvanized oval tub features a rugged hot-dipped finish, wire-reinforced rim, body swedges, and an offset bottom. These features drastically increase the lifespan of this rust-resistant 4 gallon galvanized tub. Drill holes in one tub and place it inside another of the same size to create a wonderful planter for small flowers or herbs. Or, you can fill this watertight tub with ice and up to 21 standard-size drinks for a decorative cooler at your next cookout.

Note: This item ships with the manufacturer label. To remove label: use a hairdryer and warm up the label to peel it off without leaving sticky residue.
Note: This item's rough finish may result in sharp edges.

Round 4 gallon galvanized buckets are available in galvanized metal and 16 colors.
We also offer a 5.5 gallon galvanized tub if you are looking for something a bit larger.
Your order ships same day if ordered before 2 pm EST Monday-Friday to arrive anywhere in the Contiguous United States within two to seven business days of our receiving your order. This item may be shipped to Canada, Alaska, Puerto Rico and Hawaii and arrives within eight to fourteen days.